Aughton WI Events
| SUMMER EVENTS | | DETAILS |
| --- | --- | --- |
| MID APRIL TO LATE SEPTEMBER | | 2020 |
| | | |
| | | |
| Bowling | | Discontinued |
| | | |
| | | |
| | | |
| | | |
| | | |
| | | |
| | | |
| | | |
The sun is out, the grass is mowed and the bowling balls are polished. With the clanking of woods, many oohs and aahs and a great deal of laughter a fun afternoon begins. Marilyn Porter (President) says" We all enjoy the afternoon so much. We are in the fresh air, getting some exercise and although we play with enthusiasm our main aim is to have fun! All new members at our WI would receive a warm welcome if they chose to join us."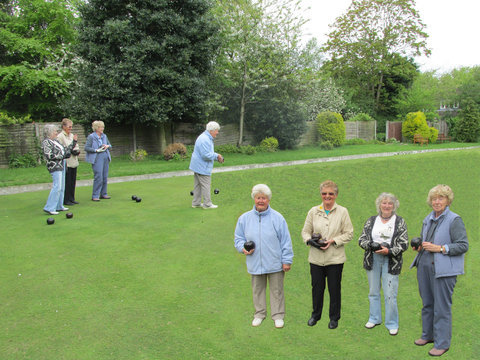 Some of the bowling team, on the left in the forefront, Margaret Rowe, Marilyn Porter (President), Joan Parkinson and Geraldine Jones with their woods ready to start the match and behind them play begins.
-----------------------------------------------------------------------------------------------------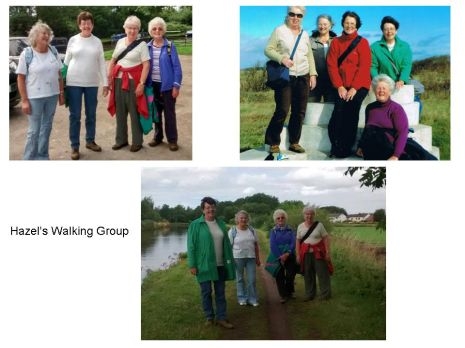 Walkers on the day are ; Hazel Mullard, Betty Craig, Joan Garry, Carole Robinson, Jill Ronson and Margaret Rowe
Coronation Street Trip
What a great day out! Members of the group enjoyed the tour at Granada Studios and the day was completed with lunch at Salford Quays.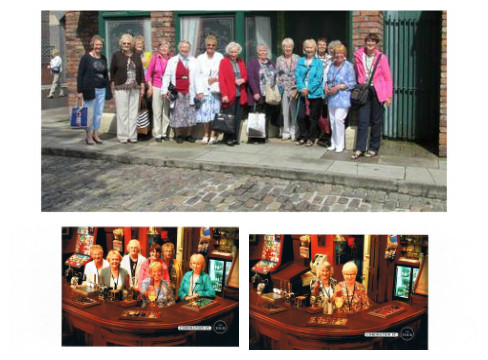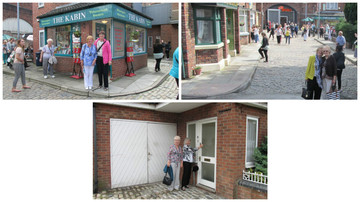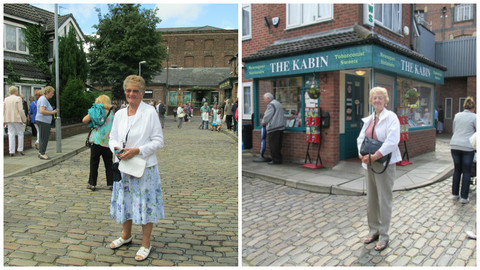 Celebrating our 90th Birthday at Briars Hall
A lovely afternoon was spent at Briars Hall, Lathom to celebrate our 90th birthday. Most of our members were there to mark this amazing milestone and enjoy this special day.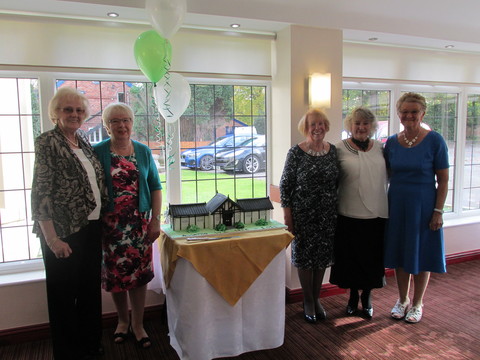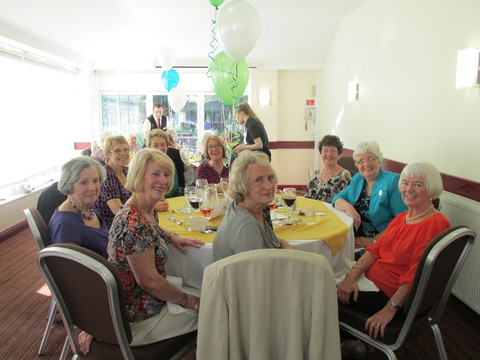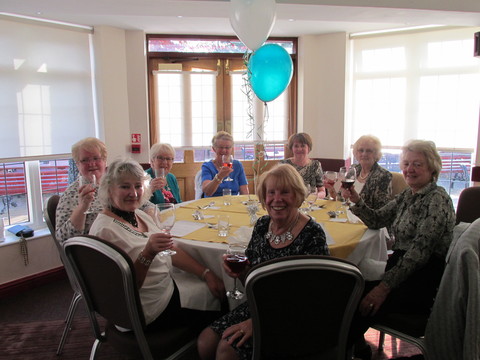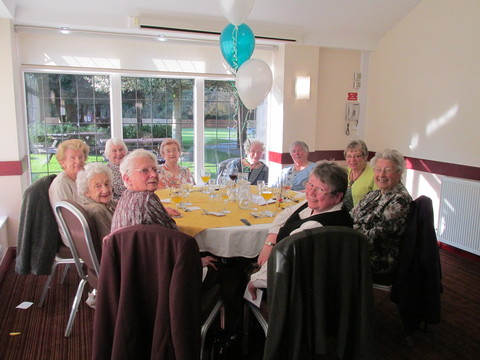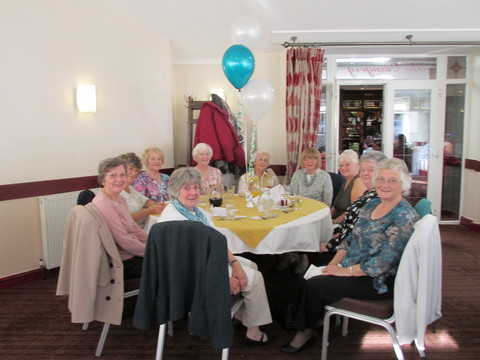 SPRING FASHION SHOW
This is our Spring Fashion Show for 2017 which was in partnership with Bon Marche and the charity supported was Macmillan Cancer Support. The event was held at our WI Hut.
The model are our own members: Betty, Carole, Jaqui, Jennifer and Joan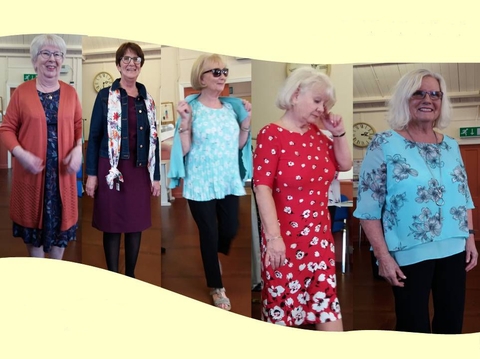 BROWSHOLME HALL 2017
A tour of the beautiful Browsholme Hall after a visit to Barton Grange was enjoyed by a group of our members.
Before the tour, our members had a lovely lunch at Browsholme which complemented the great day out.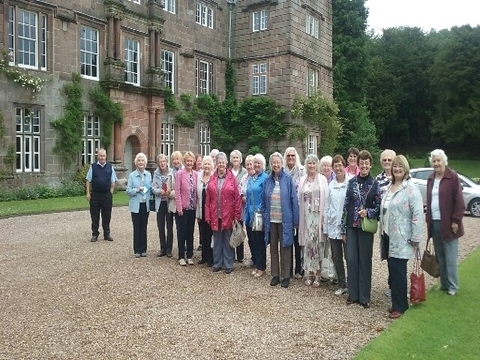 (The man on the photograph isn't a member - he was our coach driver!!!!)
The Lancashire Annual General Meeting was held on Wednesday 7th March at Southport Theatre. the event was very successful and well organised We had two very interesting speakers - Beth Tweddle (Olympic Gymnast) and Helen Sharman (First British Female Astronaut) which added to the success of the day. The photograph shows us all wrapped up for a winters day when in fact the weather was dry, sunny and fairly mild!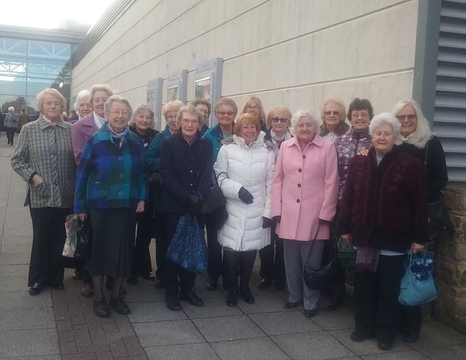 Chester Tour. A coach took us to Chester where we had a guided tour around Chester Cathedral. We all felt that although we had visited the cathedral before, the guided tour gave us a much more informed history of the cathedral. Lunch was on a river boat. A lovely three course meal provided by The Mill House Hotel. A short walk along the canal after lunch completed the day perfectly!